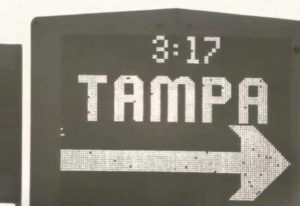 As I write this I am amazed at how old I sound. You could probably read this in the most extreme old man voice you can muster. Unfortunately I think what I am saying is a very accurate observation.
I have been a Buccaneer fan since April 24, 1974. On that fateful Wednesday my mother sat me down in the kitchen against my wishes and flipped on WDBO in Orlando and made me listen to interviews and a story about how some guy named Tom McCloskey had been awarded ownership of the new Tampa franchise. My mother had been telling me about how Tampa was getting an NFL team. I was seven years old when I first heard about the team. In 1973 I was a Vikings fan. Why? Fran Tarkenton was fun to watch run around and I liked the purple uniforms. I really didn't care all that much though. I lived, ate and drank baseball. I stayed up late listening to Braves games barely coming in on my radio. I slept in my ball cap with glove under my mattress to break it in. Football was fun, but…whatever. I didn't even really understand where this Tampa place was. It had never made a difference in my life before.
As I sat in the kitchen wanting to go out and play whiffle ball, being forced to listen to this "football stuff" against my will, I complained to my mother saying "Is this close enough for us to go to games?" When she replied with "Yes. It's not far at all" everything changed. I sat there stunned. I could go to an NFL game? For real? I could go see Fran Tarkenton play? Then my mom said "You should root for this team. It's almost like you have a home town team now." Begrudgingly I agreed to be a fan of both teams as well as the St Louis Cardinals. I liked them because I liked Jim Hart…I have no idea why. Time passed and eventually that day came in 1976 when we were going to go to our first game. My mom gave us some orange and red streamers and my sisters and I were given permission to decorate up the old Pontiac Catalina. Looking back this moment was probably the moment that changed everything for me. We got to decorate up the car! How fun was this going to be? Riding down the highway with streamers on the car! Then we threw on some new Tampa Bay Buccaneers t-shirts. Wow! This was great! How fun! Okay…I will be a real fan of this team if it is going to be this much fun. I mean like they will even be my favoritest team.   We then made the journey down I-4 to Tampa. There were other cars decorated up making the journey. As we made our way down the interstate car would honk at each other and wave at each other. This was not the first Bucs game ever. It was well into the first season. It was MY first Bucs game ever. I knew that they had never won a game but I didn't care and maybe I would see their first win ever. I don't even remember who they played that day. I remember that fight song… BUC-CAN-EERS Go Bucs! I now bled orange. It was over. I was hooked. I had so much fun cheering and watching the who spectacle. I looked at some guy named Leroy Selmon through the binoculars. This is so fun! The silver metal bench seats were hot on my legs but I didn't care. This was great!
Over the next several years I ended up with season tickets. I wore my Bucs gear to school and was mocked by all of the Dolphin fans. This just strengthened my resolve as a fan. Still, every game I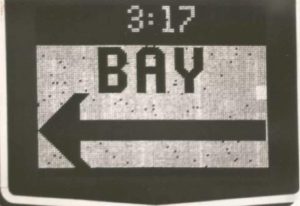 went to you would see cars driving down I-4 with streamers honking and cheering.
Things are different these days. I am still as in love with team as ever, if not more than ever. My Mom passed away unfortunately the year before the Superbowl season (I still think that was her first request to God).
Fans have changed. The game experience has changed. You no longer see fans with streamers on the car driving down I-4. That wouldn't be cool. It might make Todd at the Starbucks drive-through think you are silly. Fans at the game won't tolerate hot metal bench seats any more. That would just be unacceptable. Cheering, screaming and paying attention to every little detail has been replaced by looking at your cell phone between plays. Giant video-boards are must-haves because watching the game at home is so much better these days. Fans need interactive Tweeting and posting at the game. It's about so much more than football.
This is why groups like WTB are so great to me. There isn't golf clapping for a score and complaining about everything else. We are fans! Fanatics. Proudly! You want to mock us? It will only strengthen our resolve, like that little kid in the Bucs shirt at Shenandoah Elementary in Orlando.
I am still that kid. I have so many memories. Thank you Mom for making me sit down at the kitchen table that day. I think of you every day and football season still makes me feel close to you. I am a Bucs fan. I live in Atlanta and have found a fantastic pocket of Bucs fans and my Bucs experience is as fun as ever. I think of it like sitting in the cheap seats at a game. Sometimes the fans sitting so far away from the field cheer the loudest. So I think cheering from here in Atlanta is like cheering from the cheap seats. I may be farther away but that just means I need to scream louder so the players can hear it because of course my cheering might make the difference. Go Bucs! I said GO BUCS! THAT is the view from the cheap seats.