Each Thursday, the Bucs historian himself, Paul Stewart of BucPower.com gives us a history lesson on your Tampa Bay Buccaneers. Thanks to Paul and be sure to check out BucPower.com and learn about your team, it's history and what makes us all fans!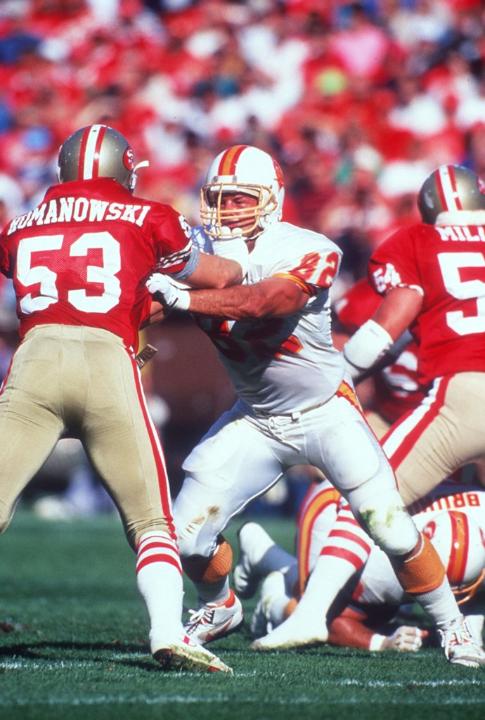 Two years of Leeman Bennett has totally destroyed the franchise and the Bucs were only ranked 28th in the NFL because there was no 29th team in the league. Ray Perkins was the new head coach and knew it was necessary to restock the roster without free agency to assist the process.
The Buccaneers had the first overall pick which was of course used on Vinny Testaverde and you can make your own minds up on how successful that choice was. But did you know the Bucs could have had the second overall pick too?
Perkins had a deal with the St.Louis Cardinals to send QB Steve Young there in a trade as the former USFL star was no longer needed in Tampa. Young balked at going to St.Louis, appealed to owner Hugh Culverhouse who nixed the trade. He then made his own deal to send Young to the 49ers for 2nd and 4th round picks …. and $1M in cash. So Culverhouse lined his own pockets whilst the Bucs missed out on LB Cornelius Bennett.
The rest of the top picks were not successful in NFL terms, RB Alonzo Highsmith (a future Buc), RB Brent Fullwood, CB Mike Jenkin, QB Kelly Stouffer and DE Reggie Rogers (another future Buc). This was not a draft that Mel Kiper would look back on with any high regard.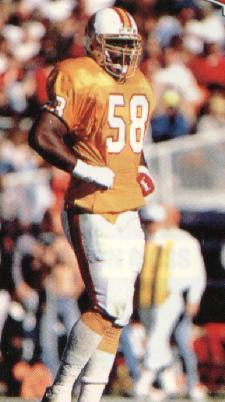 Two of the Bucs' three second-round picks were excellent ones, CB Ricky Reynolds and LB Winston Moss. RB Don Smith did score a touchdown in a Super Bowl but then served a number of years for cocaine dealing.
But the highlight of the 1987 draft was the selection of almost an entire receiving corps in one go. The leading receiver in franchise history, Mark Carrier, in the third round. His partner-in-crime Bruce Hill a round later followed by TE Ron Hall. All three would go on to have excellent Buccaneer careers.
You can then throw in NT Curt Jarvis and DE turned T Harry Swayne in the 7th round whilst several other players made the roster including QB Mike Shula in the final round who retired after his rookie season to begin a successful career as an offensive coach including time with the Buccaneers under Tony Dungy.
Click below for a link to a full review of the Buccaneer selections and the entire NFL draft
http://www.bucpower.com/1987draft.html