Now that the NFL offseason is almost over and training camps are about to begin, I've decided to take a break from the Buccaneers and dive into the other NFC South teams. Did they get better? Did they get worse? What free agents did they sign? Who did they get in the draft? Can any of them contend with the Bucs for the division? Could Atlanta repeat as division champs? Will Carolina finish last again? I'll try and answer all these questions and more with an in depth look into the NFC South's offseason and a glimpse ahead to this season.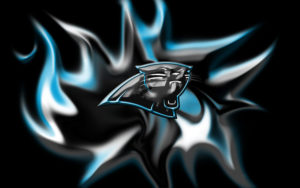 The Carolina Panthers
I'll start from the bottom with the Panthers who finished 6-10 in 2016 and were swept by the Buccaneers following a Super Bowl appearance and an MVP year from quarterback Cam Newton in the 2015 season. They did a bit of housecleaning this offseason by firing not only assistant general manager Brandon Beane, but general manager Dave Gettleman as well. They also lost defensive coordinator Sean McDermott when he was hired as the head coach of the Buffalo Bills. Some other key losses suffered by the team include safety Tre Boston who signed with the Los Angeles Chargers, wide receiver Ted Ginn Jr. who signed with the New Orleans Saints and wide receiver Philly Brown who followed McDermott to the Buffalo Bills. Another obstacle that the team may have to overcome is the fact that their biggest offensive weapon (literally) showed up to OTA's overweight. Wide receiver Kelvin Benjamin, who's normal playing weight is 240lbs for his 6'5″ frame, reportedly came back from his offseason at a whopping 280lbs. That in combination with recent claims that "Cam's teammates don't like him and don't see him as a true leader" could mean trouble for the team this season.
They did, however, make some nice additions during the offseason. They were able to sign left tackle Matt Kalil away from the Minnesota Vikings with a hefty $55 million contract. They brought back defensive end Julius Peppers who spent the last few years in Green Bay. They brought back another former Panther in veteran cornerback Captain Munnerlyn who spent the last few seasons with the Vikings. They were also able to lure wide receiver Russell Shepard away from the Bucs in free agency after four years in Tampa to replace Ted Ginn as their return specialist. They also added five players in the draft who could very well end up being significant contributors in this upcoming season. Running back Christian McCaffrey from Stanford and wide receiver Curtis Samuel from Ohio State were their first two picks and should give them two very versatile weapons on offense. Offensive lineman Taylor Moton was their third pick and will give them an option at either right tackle or right guard. They also added defensive end Daeshon Hall from Texas A&M and cornerback Corn Elder from Miami in the third and fifth rounds as well.
PREDICTION: Despite losing their general manager and defensive coordinator, they still have head coach Ron Rivera who should be able to keep the team together enough to improve on last year's record but not quite enough to escape the basement of the division. The Carolina Panthers should finish around the 8-8 mark keeping them last in the NFC South for the second straight season.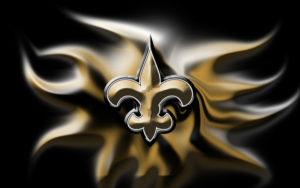 The New Orleans Saints
After finishing 7-9 and missing the playoffs for the third straight year, the Saints had to address the defensive side of the football. Despite being 38 years old, quarterback Drew Brees had another outstanding season finishing with 5,208 yards and 38 touchdowns with only 15 interceptions. The offense was good, but not good enough to cover up just how bad the defense was during the 2016 season. The Saints defense gave up over 6,000 yards and 454 points for an average of almost 400 yards and 28 points per game. They tried to address that issue this offseason, both in free agency and in the draft. They were able to sign defensive end Alex Okafor from the Arizona Cardinals, inside linebacker Manti Te'o from the Chargers and inside linebacker A.J. Klein from the Panthers. They also added cornerback Marshon Lattimore from Ohio State, safety Marcus Williams from Utah, outside linebacker Alex Anzalone from Florida and defensive end Trey Hendrickson from Florida Atlantic in the draft.
The Saints offense should once again be pretty potent with Brees leading the way. They did lose Brandon Cooks to the Patriots, but still have wide receivers Mike Thomas and Willie Snead in addition to recently signed veteran wide receiver and return specialist Ted Ginn Jr. from the Panthers. Other new pieces include free agent veteran guard Larry Warford from the Detroit Lions and offensive tackle Ryan Ramczyk from Wisconsin and running back Alvin Kamara from Tennessee in the draft. But without a doubt, the biggest offseason acquisition for the Saints was the signing of free agent running back and future Hall of Famer Adrian Peterson formerly of the Minnesota Vikings. Their offense should have a balanced attack unlike any that New Orleans have seen in recent memory with Brees throwing the football and a three-headed rushing attack with AP, Mark Ingram and rookie Alvin Kamara.
PREDICTION: Head coach Sean Payton, along with their new dynamic duo Drew Brees and Adrian Peterson, will make for a formidable offense. However, it's not quite enough to overcome what is still a not-so-good defense where the wheels are already coming off with defensive tackle Nick Fairley headed to I.R. with a heart condition that will cause him to miss the entire 2017 season. The Saints improve ever so slightly over last season's record and finish at 9-7, good enough for third place in the NFC South once again.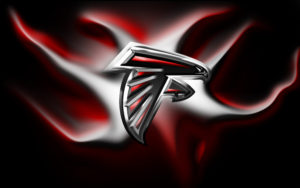 The Atlanta Falcons
The Falcons finished 2016 as NFC South champs with an 11-5 record and eventually won the NFC title over the Green Bay Packers before losing a 25-point lead in the 4th quarter of the Super Bowl to the New England Patriots who ended up winning in overtime. They weren't very active in free agency but the few signings they did make were big ones. Defensive tackle Dontari Poe from the Kansas City Chiefs and defensive end Jack Crawford from the Dallas Cowboys were added to an already improving defense. The draft brought two more defensive additions in first round pick defensive end Takkarist McKinley from UCLA and linebacker Duke Riley from LSU.
In 2016, the Falcons finished 2nd in the league behind the Patriots in total offense and passing and 5th in the league in rushing. While they kept almost the entire offense together this offseason, they did lose offensive coordinator Kyle Shanahan who left to be the head coach in San Francisco. The effects of losing a coordinator vary from team to team so it remains to be seen how the Falcons offense will react to this change. But that's not all. The Falcons also fired defensive coordinator Richard Smith and defensive line coach Bryan Cox just 3 days after their collapse in the Super Bowl where they blew a 25-point lead in the 4th quarter of the Super Bowl to the Patriots. Losing not one but both of their coordinators should have some negative effects on this team, but quarterback Matt Ryan, wide receiver Julio Jones and the two headed rushing attack of Devonta Freeman and Tevin Coleman should once again be an offense that is tough to defend against.
PREDICTION: Dan Quinn is a good, young NFL head coach but is he good enough to overcome having two new coordinators on his staff? The offense should pick up right where it left off, but the defense, as young and talented as it is, just won't be able to make that next step under a new coordinator. The Falcons don't quite make it to that 11-5 mark again and finish with a respectable 10-6 record good enough for second place in the NFC South behind our Tampa Bay Buccaneers.
The Tampa Bay Buccaneers
I know that I said "the other NFC South teams" in the opening paragraph, but I just can't help myself. I'm way too excited about the upcoming season to not write about this team. The Bucs had one of the best offseasons, not only in team history but in the NFL this year. Even though they lost wide receiver Russell Shepard, quarterback Mike Glennon and defensive tackle Akeem Spence to free agency, they were able to re-sign almost all of their key free agents including defensive end Will Gholston, running back Jacquizz Rodgers, center Joe Hawley, safety Chris Conte and cornerback/special teams star Josh Robinson. They also added speed demon wide receiver DeSean Jackson, up and coming defensive tackle Chris Baker, hard hitting safety J.J. Wilcox and veteran nickel cornerback Robert McClain.
In the draft, the Bucs were able to grab a top-10 prospect in tight end O.J. Howard from Alabama with their 19th pick. In the second round, they were able to grab safety Justin Evans from Texas A&M who they had graded as a first round pick. In the third round, they grabbed two players in wide receiver Chris Godwin from Penn State and linebacker Kendall Beckwith from LSU, both of whom the Bucs had graded as second round picks. In the fifth round, the Bucs grabbed another young running back from Boise State in Jeremy McNichols who was graded as a fourth round pick. And with their final pick of the draft in the seventh round, they got big, run stuffing defensive tackle Stevie Tu'ikolovatu from USC, who was graded out to be a sixth round pick. In all, the Buccaneers selected five players in seven rounds. All five of those picks were in the top 90 of their draft board, including their seventh round pick, #223 overall. It was a brilliant draft by general manager Jason Licht and the results were 5 players who will have immediate impacts on this football team.
For the first time in a long time, the Bucs coaching staff stayed intact. There was some worry that defensive coordinator Mike Smith would be offered a head coaching position somewhere, but luckily for the team and us fans he wasn't and he stayed in Tampa. Not since the 2012 and 2013 seasons when head coach Greg Schiano, offensive coordinator Mike Sullivan and defensive coordinator Bill Sheridan stayed together for two seasons in a row have the Bucs had this much continuity in the coaching staff. In fact, the only change to the entire coaching staff is that tight end coach Jon Embree left to be the tight end coach/assistant head coach for the San Francisco 49ers and was replaced by Ben Steele.
PREDICTION: Head coach Dirk Koetter has this team believing in themselves and each other. Mike Smith has this defense poised for a record breaking season. And Jameis Winston will be leading the most talented and potent offense Tampa Bay has ever seen. If this team can stay healthy, then the sky is the limit. The Bucs finish this season at 12-4 and atop the NFC South, which allows for their first playoff birth since the 2007 season.
The NFC South could end up being the most competitive division in football this season. If my predictions are correct, it could also be the only division in the NFL with all four teams at 8-8 or better. No division did it last season. In fact, it hasn't happened since the 2008 season when both the NFC South and East had all eight teams finish above the .500 mark. The NFC East did it again in 2007 along with the AFC South. Before that it was in 2002 when the AFC West and East did it. It's a rare occurrence. This division is one of the best young divisions in the NFL and it could be for another few years. For now, let's all sit back and enjoy the show while our Buccaneers return to their dominant form. Until then, as always…GO BUCS!!!