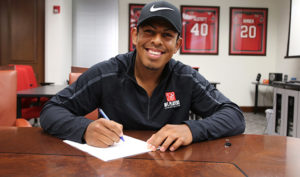 When Bucs general manager Jason Licht decided to trade their 3rd round pick and a 4th round pick that they had obtained from the Chicago Bears to jump back into the 2nd round, it was for a kicker. Yes, a kicker. Two early/mid round draft picks for one kicker. All be it the most accurate kicker in NCAA history, but a kicker none the less.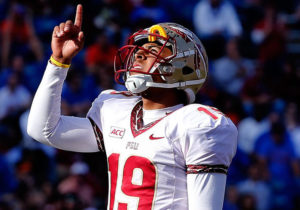 It's understandable. Roberto Aguayo made 267 of his 276 kicks at Florida State, which translates to 97% of his field goals and extra points. Plus the Bucs had just endured a kicking fiasco in 2015, when Kyle Brindza and Connor Barth combined to go 29 of 40 on field goals and 31 of 34 on extra points, including some misses that cost them some wins.
Aguayo, the second rounder, was anointed as the savior of the Bucs special teams. He was supposed to fix the kicking woes so that Coach Koetter and Coach Smith could concentrate on the offense and defense. He was going to be the "Gramatica 2.0″ that the team has been missing since the 2005 season.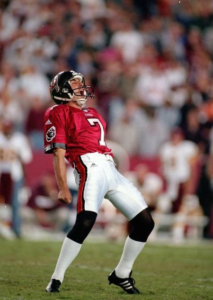 Martin Gramatica was drafted by the Buccaneers in the 3rd round of the 1999 NFL Draft. He proceeded to nail 27 of 32 field goals and all 25 of his extra point attempts in his rookie year. He finished his Buccaneer career 139 of 179 making 77% of his field goals and an almost perfect 181 of 183 on extra point attempts. He was released after his 5th year in Tampa, which was his worst kicking year, but not before leaving as the Bucs all time leading scorer with 592 points. To put that number in perspective, the next closest is Michael Husted with 502 points.
Anyway, back to the "Aguayo Project." During the preseason, Roberto had a few mishaps with a missed extra point in Philadelphia and two missed field goals in Jacksonville. That's when the chatter began in the Buccaneers fan pages and chat rooms. Criticism of Licht's draft choice and questions about the new kicker's abilities as a pro. Then against Cleveland, it seemed like it all finally clicked for the rookie. He finished his final two preseason games going 5 for 5 on field goals and 4 for 4 on extra points. He kept the hot streak going into his first regular season game in Atlanta where he made his only field goal and all 4 extra point attempts. All was right with the kicking game in Tampa Bay…or so we thought.
Then came the disaster game in Arizona where nothing seemed to go right and he missed his lone field goal attempt. This last game against the Rams, he missed another field goal and an extra point, which aided in the 5 point loss at home. And the clammering began yet again.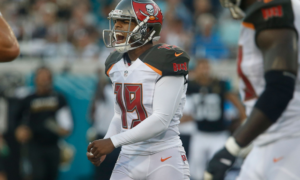 The question that most Bucs fans are asking is…WHAT'S HIS DEAL?!?!?!?
The early misses in preseason were chalked up to "nerves" or just simply adjusting to the "pro style kicking game". So, what's the excuse now? Is it still the rookie jitters? Does he have the kickers equivalent of golfer's shanks? How long will it last? Can it be fixed? We're all pondering these questions right about now. Another question fans might asking is how long does he get to fix his problem? I mean, he is a 2nd round pick that cost the franchise two draft picks, so there is a significant investment in the young man. How long do the Buccaneers let the kick missing go on?
The FSU faithful will keep making excuses for his misses all season long apparently. The Bucs fans, however, will continue to demand more from the rookie and expect him to stop missing "gimme" field goals and extra points.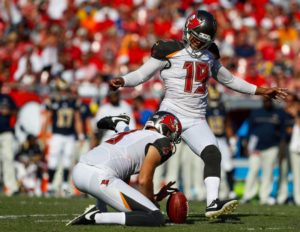 Yes, the extra points are from further away than in college. Yes, the goal posts are more narrow than in college. Yes, the kicking angles are slightly different than in college. But it's still K-I-C-K-I-N-G!
So my unsolicited, nonprofessional, non medical advice for him is simply to stop thinking so much and just kick the football like you've been doing for years. Yes, it seems simple, but it is just kicking! So, Roberto…..
JUST KICK IT, MAN…..JUST KICK IT!!!