OK some great n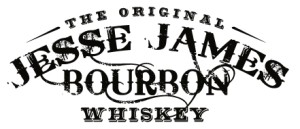 ews to report! After negotiations with the South East Regional Manager for Jesse James Spirits and some exhaustive testing (hiccup), we now have them on board as our new Liquor sponsor for the "What the Buc" tailgates. 

They're a fairly new liquor sponsored by the lead singer for the band Jackyl, Jesse James Dupree. He's also owner along with Michael Ballard of the Full Throttle Saloon and co-stars of th
e Full Throttle Saloon cable series. That's Michael Ballard pictured in this flyer.
We at WTB? are very excited to have them on board with us as a major sponsor! It just keeps getting better and better! Our bar will feature products from both lines as well as some staples that make the day move along. Having tried every single one of the products I can tell you that you will be amazed by the quality of the products and the variety they provide.
We will have a list of the local stores that provide these fine spritis available and encourage you to try each and support this sponsor the way you guys always do! Also spread teh work on social media with the hastags: #FullThrottle (Follow @FTSSturgis) and #JJSpirits (Follow@JJSpirits)
Rock on!